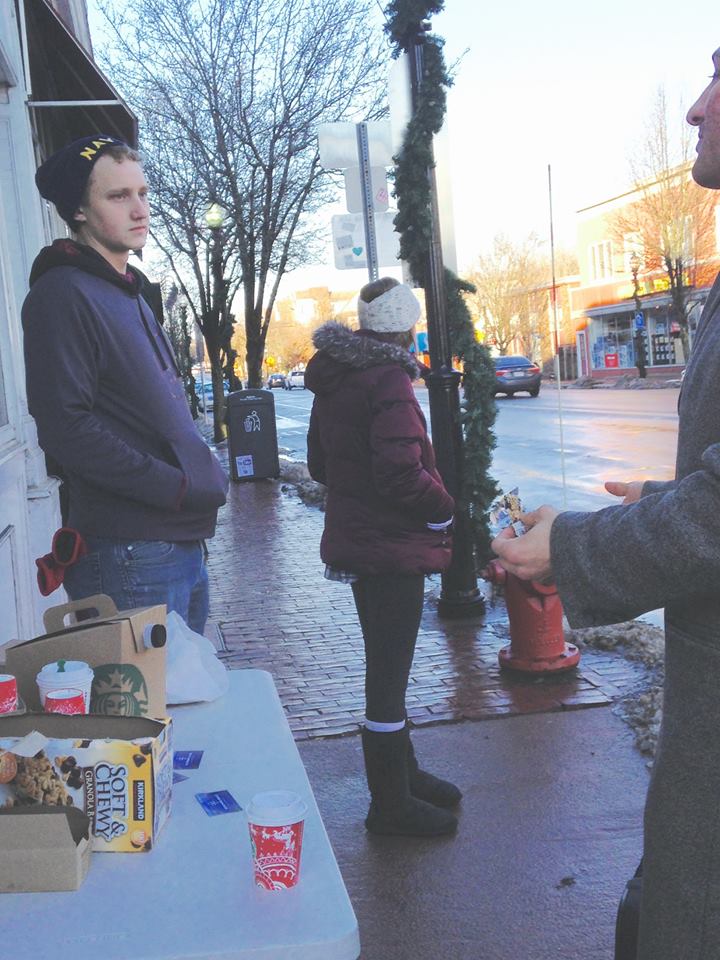 Kevin, a former Church Planter Apprentice with RHC, and Lauren Sanders, launched Redeeming Grace in Arlington this fall.


As our church plant enters 2017, we are both praising God for what he is doing and asking God to do more. We are praising God for opening new doors in the community.
We have recently started to provide free coffee every Wednesday morning to Arlington residents at a nearby bus stop. This stop is within walking distance of where we gather for worship
on Sunday
evenings. We have been able to have great conversations with people in our community, sharing about Redeeming Grace, and sharing the gospel of Jesus Christ.
One morning while giving away coffee I met C. After talking for a bit, he shared with me, that he believed he was going to heaven because, while he doesn't go to church every
Sunday
, he's a good person who is kind to others. I was able to share the true gospel with C, showing him that even on our best days, we cannot be good enough to stand in the presence of God, who is perfectly holy. Christ alone was perfectly obedient, so that he could die in the place of disobedient sinners like us. C didn't fully agree, but he left willing to consider the gospel. Pray that God saves him!
Stories like this capture my heart for planting Redeeming Grace. We want to plant a church by planting the gospel. Pray for us in this endeavor. And pray that God would send more laborers to join us in this work!