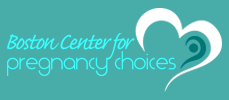 With close to 12,000 abortions in Boston alone, which is 60% of MA abortions, the need is great. BCPC wants to meet this need by providing a variety of services to encourage women to make the choice for life and then to help them as they go through their pregnancies. RHC joins with them in meeting this need. Sarah Seaman, who is part of the RHC family, volunteers at BCPC. Read her story of how God is at work.
"I have been volunteering with BCPC for a couple of months now, and I'll tell you what - the way the Lord takes events, that we had intended to use to bless others, and in turn blesses us, never ceases to amaze me!
I volunteer as a part of a class for expecting mothers, and most of whom seemingly were not planning or expecting their baby's arrival. The very first class we had, both I and the other facilitator were nervous that the girls would be shy in sharing or opening up, but boy were we wrong! Every single girl shared their experience, their fears, and even asked for advice from fellow expectant moms. It was the MOST encouraging group session that had ever happened, as relayed by the veteran facilitator. Instantly, I saw a perfect picture of true, uplifting community. A group of girls (and some with their partners present) coming together, who didn't have a clue who each other were at the start, bonding over a commonality, that in turn allowed them to encourage where there were tears, speak into fears of shared ground, and show love through words, where they had previously been lacking.
Many of these women, in large unbelievers, are able to come into an organization, knowing that we live as Christ followers, and amidst their different worldviews, are able to experience Jesus' love in action. And isn't that the goal? To not just talk about it, but be about it! These women are experiencing that every time they step foot into BCPC, amazing things are happening through the men and women who are making Boston Center for Pregnancy Choices a reality! They are TRULY the feet of Jesus, and it is inspiring, challenging, and the most rewarding thing to witness! I count it an incredible HONOR to be able to help in any way, shape or form! Get plugged in and become a part of the wonderful kingdom work happening at BCPC!"