Community Easter Egg Hunts
Saturday, April 01, 2023, 10:00 AM - 11:00 AM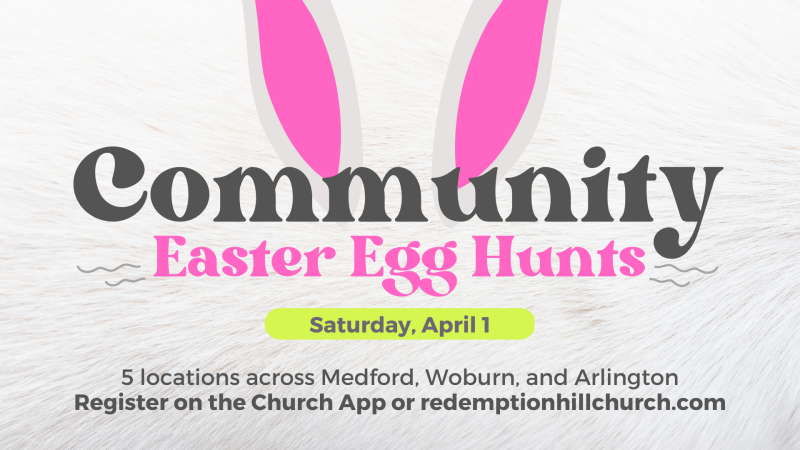 Come enjoy community with your neighbors! There are 5 locations to choose from.
Medford: Carr Park (10-11 am)
Medford: Cummings Park Tot Lot (10-11 am)
Medford: Dugger Park (10:30-11:30 am)
Woburn: Clapp Park (overlooking Horn Pond) (10-11 am)
Arlington: Jon & Monica Tawfik's Backyard (10-11 am)
There will be a toddler hunt and a hunt for kids ages 4+
Register at the link below.
https://redemptionhillchurch.ccbchurch.com/goto/forms/152/responses/new