Thanksgiving Meal Giveaway
Saturday, November 18, 2023, 1:00 PM - 3:00 PM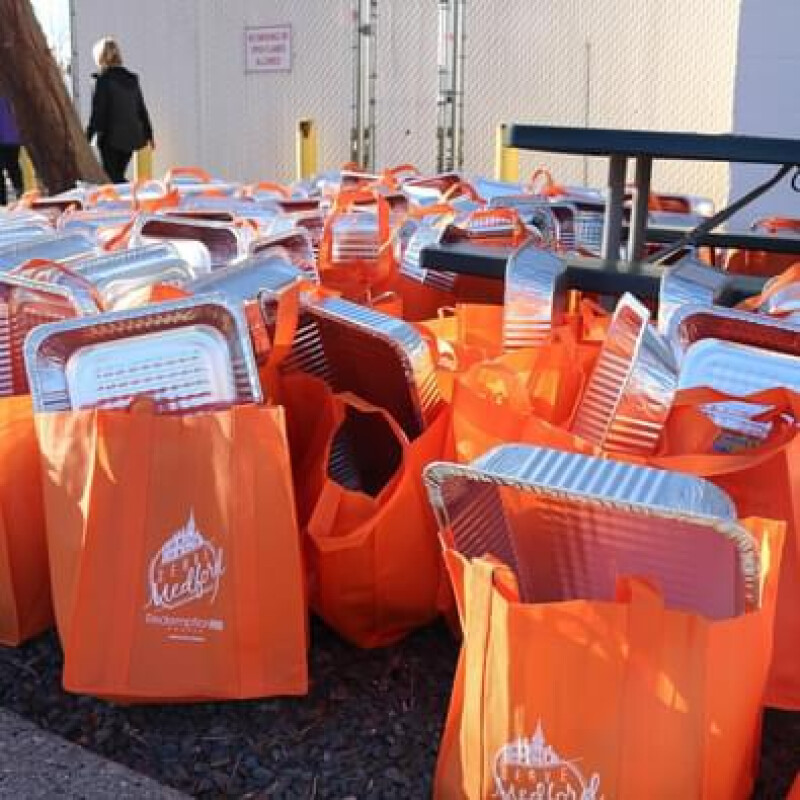 Join us on Saturday, 11/18/23 from 1:00pm - 3:00pm, as we assemble everything needed for a full Thanksgiving Meal at the Redemption Hill Community Center (75 Riverside Avenue, Medford, MA). Then, we will go in small groups and safely deliver them in person to families requesting a blessing.
To register to help us assemble our deliver bags and then go with your team to deliver some in person, register HERE.

Bring your family and your friends! It's a wonderful time with plenty of encouragement and laughter.
Donations to purchase supplies are encouraged and accepted through the RHC App or Website or Check (payable to RHC; memo = Turkey Giveaway).
For more information, visit www.redemptionhillchurch.com/give/

Please note: Funds greater than our committed goal will be applied towards future Food Insecurity efforts consistent with this outreach. Thanks for your generosity!