Men's Camping Retreat 2023
Friday, September 29, 2023, 5:00 PM - Sunday, October 01, 2023, 9:00 AM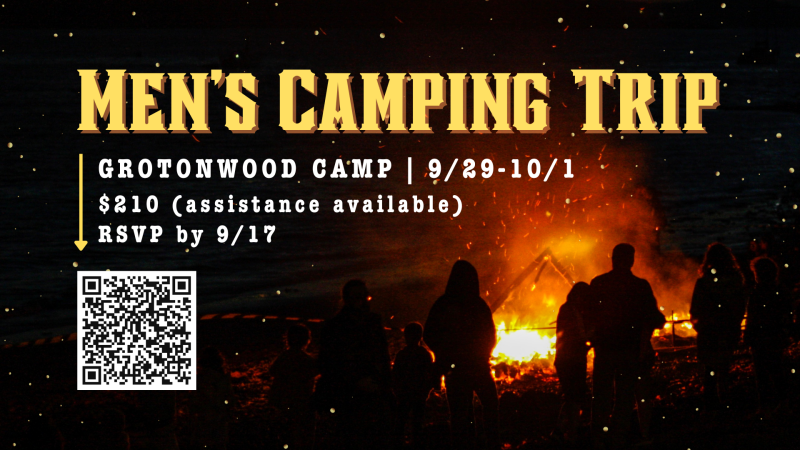 In Ephesians 4, Apostle Paul describes "mature manhood" as reaching the stature of the fullness of Christ. The retreat is an opportunity for the men of RHC to come together and encourage one another towards godly perfection.
You'll grow with other men as you allow the power of the gospel to speak to all areas of your life. You'll study God's Word, sing, pray, and fellowship with other men. The purpose of the weekend is not only to grow closer to God but also closer to one another.
Sign up here by September 17th!