Outdoor Movie Night
Friday, July 08, 2022, 7:30 PM - 10:00 PM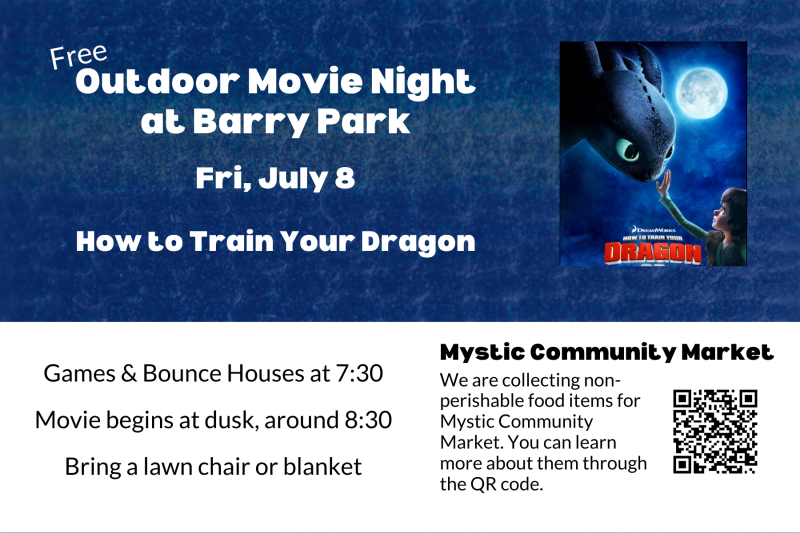 A family-friendly, community-oriented event for anyone and everyone! Games, activities, and bounce houses at 7:30 pm, and the movie (How to Train your Dragon) will start at dusk (around 8:30 pm). Bring bug spray, a chair, and/or a blanket. Also consider bringing one of the following items for donation to Medford micro-pantries or Mystic Community Market:
Non-perishable food items
Paper towels (single- or 2-packs only)
Toilet paper (single rolls up to 4-packs only)
Toothpaste (single tubes)
Toothbrushes (single to 4-packs for kids and adults)
Sanitary napkins, panty liners and tampons
Dish soap
Sponges
All-purpose cleaner
Deodorant (men's and women's)
Hand Soap
Body Wash
Sign up to serve at this event.