Kids Bible Literacy Day (Part 1)
Wednesday, June 29, 2022, 9:00 AM - 12:30 PM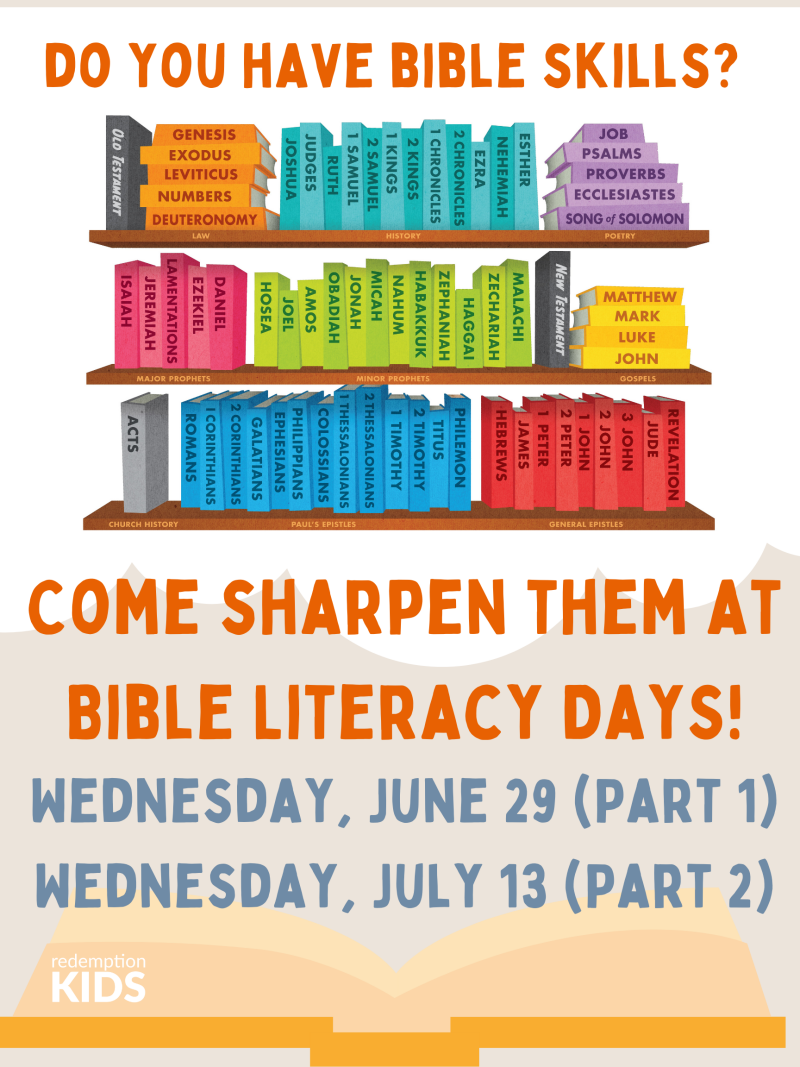 How sharp are your Bible Literacy skills? Two fun (9am - 12:30pm) days for children entering 1st-5th grade, intended to sharpen knowledge and awareness of key Bible literacy topics. We will focus on identification, memorization, and understanding of God's Big Story. We will also enjoy summer weather and play plenty of games. Graduated 5th graders are still able to attend; they will be paired with a young "buddy" for the day.
In case of rain, we will meet at the RHCC.
Please register for the event here.
Note: Your child may attend one or both days. Part 1 is not required to attend Part 2.